Quality stonework, Schist stone cladding and stone restoration
Stonewerx ltd is a certified stonemason and Licensed building practitioner specialising in stone restoration and stone cladding for both residential and commercial projects.
We provide top quality stonework for a wide range of spaces including:
Fireplaces
Entertainment spaces
Bathroom feature walls
Kitchen feature walls and islands
Retaining and stone walls
Landscaping stone and paving
Restoration work
New builds
Residential Builds and Stone Restoration
Stonewerx Ltd is skilled in new builds, refurbishments and restorations of residential buildings creating stunning design features in all spaces.
Stonewerx Ltd has also been involved with restorations, tiles, factory bricks and slate roofing. We have worked on new builds where as much as 50% of the home was constructed in stone.
Because each stone is positioned by hand, no two walls are the same. The intricate detail and uniqueness of a bespoke stone wall is something to behold.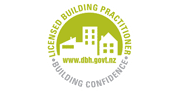 Work With All
Types Of Stones


Beautiful, Stunning,
Intricate Workmanship
Stonewerx Ltd provides expert and qualified brick, block and stonework for a wide variety of commercial projects.
Commercial clients use Stonewerx Ltd exclusively for all of their projects due to the amazing workmanship and our commitment to quality and safety.
If you are looking for a licensed stonemasonry professional for all your commercial projects then call now for a free quote.
Stonewerx Ltd deals directly with various New Zealand natural stone quarries and specialises in all types of natural stone that are both stunning and durable. Take a look at our guide to help you choose the right stone for your space or find out more about our stonework.
Modern Stonemasonry Construction
Outstanding Workmanship and an Amazing Finish